[fr]
L'électronique d'acquisition conditionne le signal électrique issu du photodétecteur pour mettre en forme ce signal, le numériser et l'exploiter (sous forme de comptage ou de spectres en énergie).
Les principales étapes de cette mise en forme sont :

la préamplification et le filtrage des signaux électriques issus du photodétecteur ;

l'amplification du signal filtré ;

la discrimination des signaux suivant les instructions de l'opérateur et la mise sous forme numérique des signaux.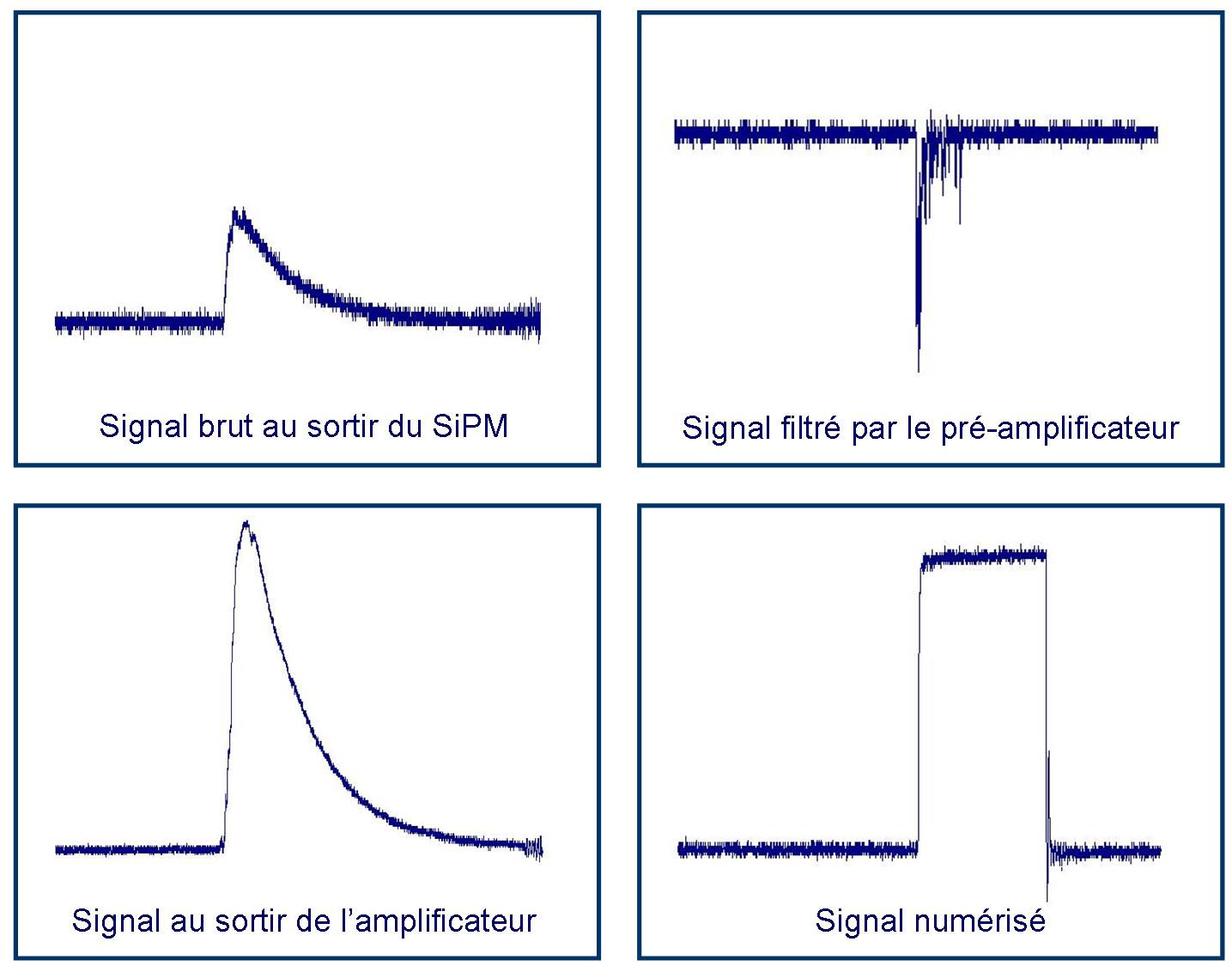 Ne reste plus ensuite qu'à réaliser le traitement des signaux ainsi numérisés.
[en]
The DAQ is used to shape and digitize the electrical signal from the SiPM.
The main steps in the DAQ process are :

preamplification and filtering of the SiPM electric signal ;

amplification of the filtered signal ;

discrimination of the signal and digitalization.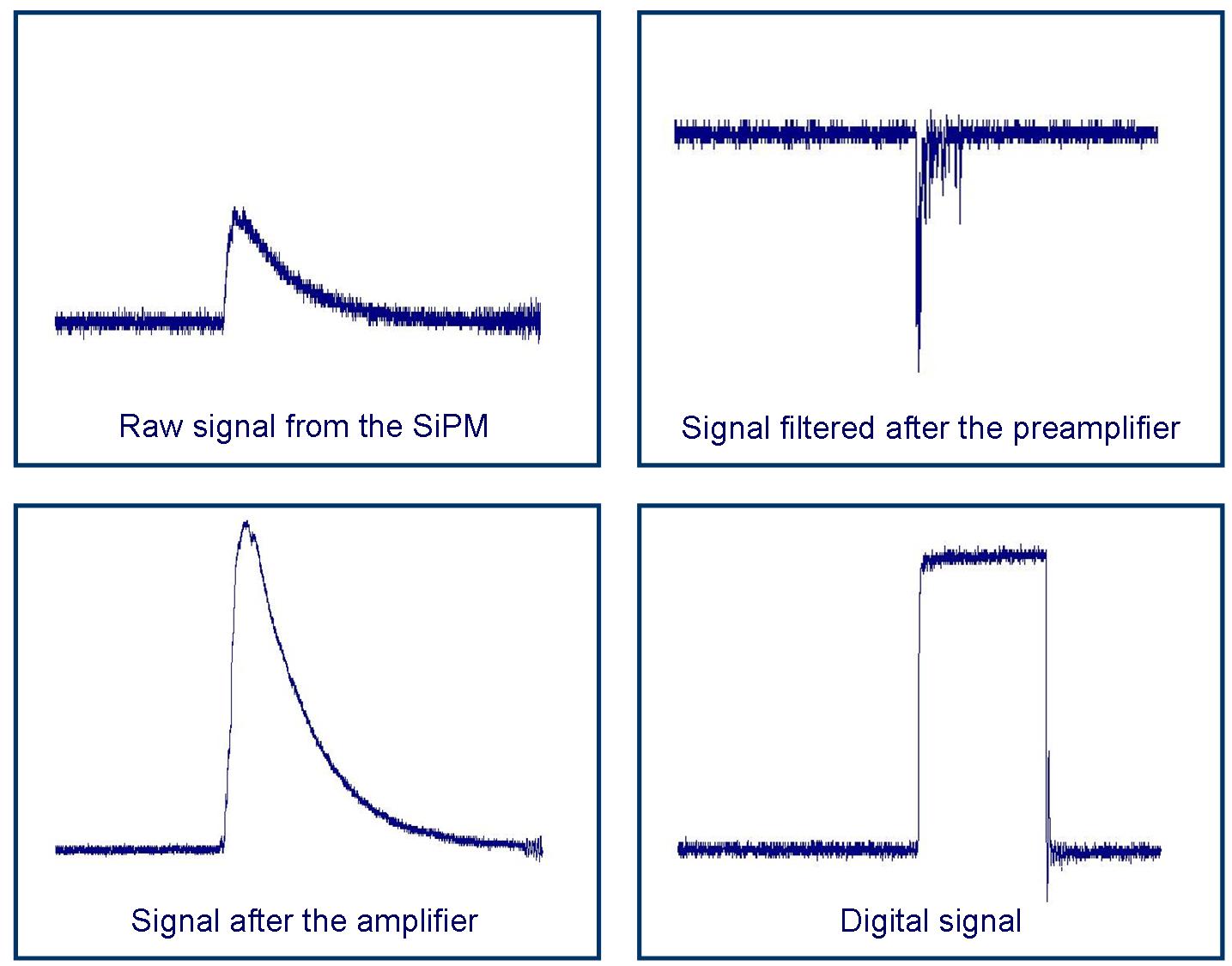 It remains to process the digital data.